Keller Home Loans (formerly known as Keller Mortgage, a member of the Keller Williams (KW) family of companies) was recently acquired by Mutual of Omaha Mortgage. This strategic move combines the strengths of two industry leaders to create a better experience for homebuyers. We are not simply a company "under new management" with the same old programs and resources. We have transformed into a brand-new organization, with enhanced resources and a wide range of loan programs.
Education Classes
We believe that knowledge is power, and have built a robust catalog of agent classes and resources focused on loan programs, the mortgage process, buyer experiences, and more.
Marketing Resources
Keller Home Loans is committed to providing dynamic marketing tools that meet your business needs and make it easier to win a listing, sell a home or provide educational resources for your buyers.
A Wide Variety of Loan Programs
As a full-service mortgage lender, we have a solution for nearly every mortgage need. Our goal is to make home ownership more accessible through our unique blend of loan programs.
Competitive Rates & Fees
We're committed to helping our clients find the right mortgage program to fit both their short- and long-term financial goals at the best possible rate and terms.
Exclusive KW Offers
Including Zero Plus+, Offer Ready, and $0 Lender Fee VA Home Loans, we're building a catalog of exclusive programs to truly differentiate ourselves from the pack.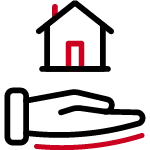 Understanding VA Home Loans & the Benefits for Your Buyers
This course equips real estate professionals with essential insights into the distinctive aspects of VA Home Loans and provides an educational certification via www.thevaloan.org.
From For Sale to Sold, The Mortgage Loan Process
Learn about the entire mortgage process, from borrower contact to closing. It delves into the 4 Pillars: Credit, Income, Assets, and Property Assessment.
Understanding Financing Options to Build Wealth Through Real Estate
In-depth review of loan products and programs for real estate investments. Explore non-traditional financing options expanding eligibility for investment purchases.
Unique Loan Programs to Fit Your Clients Needs
At Keller Home Loans, our team of knowledgeable loan officers is dedicated to guiding you through your homeownership goals. Our streamlined procedures ensure you have a smooth and hassle-free experience. Our rates and fees are highly competitive in the market, making us a cost effective option for your financial needs!
We offer a variety of unique loan programs to fit your specific needs:
Jumbo Loans
Lock and Shop
VA / VA Cash Out / IRRRL
FHA / FHA Streamline
USDA / USDA Streamline
Conventional
(1yr Tax Returns in Certain Scenarios)
Conv – High Balance / ARM's
Home Ready / Possible
Buy Now Refi Later Program
Affiliate Program
Home One
Choice Reno eXpress
DPA / Bond Programs
89.99% LTV Jumbo to 1.5M
Conv One Time Close Construction
Govt One Time Close Construction
(Up to 100% financing for VA / USDA)
Essex DPA (100% Financing)**
(Not available in NY, WA, MA)
**Assumptions: Loan Amount: $300,000 | Loan Purpose: Rate/Term Refinance or Purchase | Property Type: Single Family Residence | FICO: 780+ | Escrow Account Required: Yes, taxes & insurance. Rates and terms are subject to change. APR may vary. Not all borrowers qualify for all programs, must meet underwriting guidelines and are subject to credit review and approval. his does not constitute a commitment to lend. For mortgage loans other than fixed loans, it is possible that the borrower's payment may increase substantially after consummation. The disclosed closing costs are estimates. Actual closing costs and the portion paid by Seller may vary. Information contained is subject to change without notice. Not available in state of New York or Washington. All loan programs, terms, and rates are subject to change without notice. Additional terms and conditions may apply. Essex Mortgage is not an agency of, nor is it affiliated with the federal government or any other entity referenced herein, except Essex Mortgage. Visit www.essexcorrespondent.com for full program details
Bridge Loans
HELOC
Fixed Rate 2nd
ITIN Loans
1099 Loans
Doctor's Loan
DSCR Loans
80% LTV up to 3.5M
Bank Statement
Condotels
Extended Term Loans
Jumbo One Time Close Construction
Products effective as of 05/15/2023
Products and offerings subject to change based on market conditions and availability. Not all programs might be available in your state. Check with your dedicated loan officer for additional details.